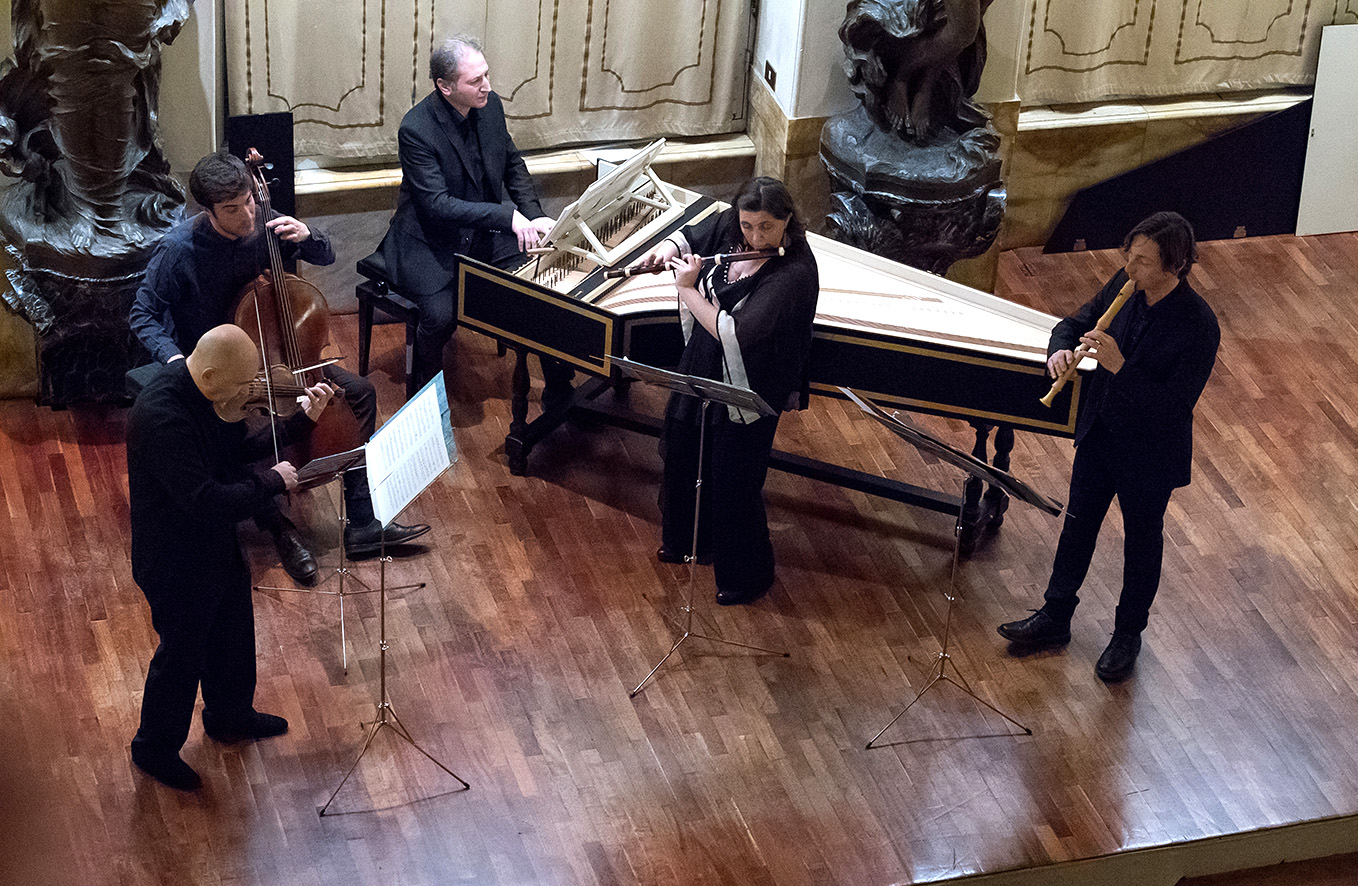 Since 2013 Il Rossignolo is the artist-in-residence at the Gherardeschi Organ and Early Music Academy where coordinates all the early music courses, the artistic activities and is the curator of the instruments collection.
In particular, the group has made usable and enhanced the precious collection of ancient wind instruments, together with the harpsichord by Giovanni Ferrini, all dating back to the first half of the eighteenth century and all made of some of the most famous builders of that time.
In detail, the collection of early instruments:
Transverse flute, Joannes Hyacinthus Rottenburgh, (Brussels, 1672-1756): about 1720.
Transverse flute, Carlo Palanca (1690-1783): mid 18th century.
Two flûte d'amour, Isotta: first half of the 18th century.
Oboe, Giovanni Maria Anciuti (Forni di Sopra, Udine, 1674 – Milan, 1744): 1725.
Transverse harpsichord, Giovanni Ferrini: 1731.
More about Il Rossignolo on: www.ilrossignolo.com